29 Nov

Ultimate guide: glasses of augmented reality

Not so long ago we wrote about a virtual reality helmet. This technology became tightly in our daily lives: helmets, goggles, gaming consoles and platforms. These devices are designed to meet and total immersion in the virtual world. The brighter the emotions a person receives, the more remains positive emotions after use.

VR-devices creators actively promote them, in consequence of which the market annually updated technological innovations. I think many people know that the helmet can be improvised (smartphone, lens and cardboard).

As augmented reality glasses, which will be discussed in this article, they have a different orientation. They are much harder to find in the store, and on budget, and buying is not necessary to speak.

A key reason for these omissions – all developers forces leave at improving virtual reality. But not many think about the fact that augmented reality is much more interesting, because can harmoniously combine the virtual world with reality, thereby creating augmented reality.

Principles of Augmented Reality
Devices associated with augmented reality technology, create the image, taking as a basis what they see in front of you. In this case, it all depends on the user: he sees only what he wants.
Points augmented reality – a kind of computer that is always with you. They not only reflect the world, but also serve a variety devaysa: browser, organizer, browser. It all depends on the model chosen.
Advantages of augmented reality to VR:
-Free movement;
-No permanent binding to the controller or console;
-An unusual combination of reality and computer world.
Disadvantages:
-High cost glasses. Here, as in the case of the helmets have to wait a budget model.
-More not fully worked out all of the technology. Most brands that are engaged in development, are just beginning to assess the possibilities of augmented reality.
-Glasses can not be worn at all times.
In our view, only a few years later, developers will be able to implement augmented reality in everyday life. In this article we consider some of the most famous points of augmented reality.
Microsoft HoloLens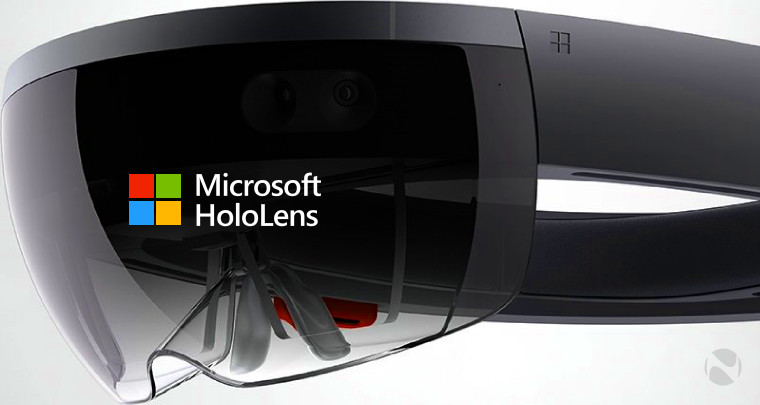 This device operates on the basis of holograms, which interact with the objects of the outside world. One can not only keep track of what is happening, but also in contact with the holographic labels by hand.
Also in these glasses it is possible for the video projection surface, but one drawback – it will only see you. The design of this device is still in its development stage. If Microsoft will present all of the promised performance, the glasses will be very expensive.
The device has no extra wires, by weight, it is very easy and convenient to use. Furthermore, glasses have a camera function and surround sound.
Sony Smart Eyeglass
These glasses are much easier and more affordable in price performance. Visually, they look like a thick-rimmed glasses. The purpose Eyeglass – work with Android and display of information through the interface.
That is why to characterize the device from Sony as glasses augmented reality is very difficult. It is possible to find the navigation data and the associated location of the event, show messages from Twitter. Any transfer function in real time, through recognition language.
But there is in these glasses and minuses. Work this device will only be connected to a PC or to the control unit. Battery life, built-in s glasses, enough for only a few hours (about 3), which is why their use in the journey will be difficult. And, unfortunately, the price category of points of Sony, nor the Budget – $ 900.
Google Glass
We think that many people know about these glasses. The first of them only worked on Androyd platforms, but later became a device to function with iOS and through third-party application. But that such a course has limited characteristics points.
Before the eyes of the person is online and a small-sized display, which displays information. Batteries points with constant use enough, the developers claim, is enough for the whole day.
In addition  Google Glass is present built-in camera and a hard disk of 12 GB. At the moment, glasses are the most expensive among the devices augmented reality. Already the third generation of Google Glass, and the creators of the device improves each year by taking as a basis for user feedback.